The Rise of Adult Chat Operator Jobs: What You Need to Know

The advent of technology has benefited the sex industry in several ways. It opened more doors of opportunity for more kinds of sex work; its communication channels in particular allowed more room for various remote sexual activities. Gone are the days when you had to settle for letters sent weeks or even months in between.
While cybersex has always been there since people were able to communicate through technology, the pandemic gave way to a renaissance. The quarantine plus the fear of the virus prevented most physical contact between sexually frustrated individuals. Thus, more people have turned to adult chat operators to satiate their needs.
What Is An Adult Chat Operator?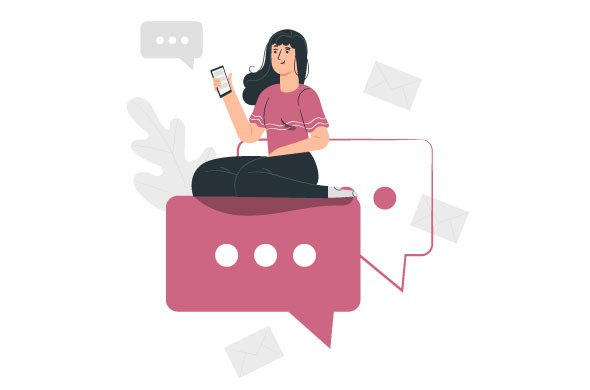 An adult chat operator is an adult who entertains a client's fantasies through the medium of text or chat. This is why they are also called fantasy chat operators.
Despite popular perception, an adult chat operator is not all dirty and sexual talk through chat. It just so happens that most of the conversations go that route. Adult chat or fantasy chat can be about anything under the sun.
Why Is Adult Chat Becoming More Popular?
Adult chat has always been there in the background–either as a personal message between partners or services you pay for. But thanks to the pandemic and the rising acceptance of the spectrum of sexuality, the adult chat industry experienced a great boost.
As mentioned earlier, people resorted to cybersex as a way to satiate their sexual urges during the quarantine. Adult chat, in particular, is a popular choice due to its mutual anonymity. Subscribers can be anything they want and the chat operators are there to fuel those fantasies until the client is satisfied.
Besides virtual sex, adult chat is the way some people cope with loneliness. They simply want someone to listen to their ramblings and fill in the silence.
As a job, it rose in popularity due to its flexibility and its minimum requirements in terms of equipment. This is especially observed during the quarantine in which a lot of people were rendered jobless. To earn some cash on the side, they did chat operator work from home.
The Benefits of Adult Chat Operator Jobs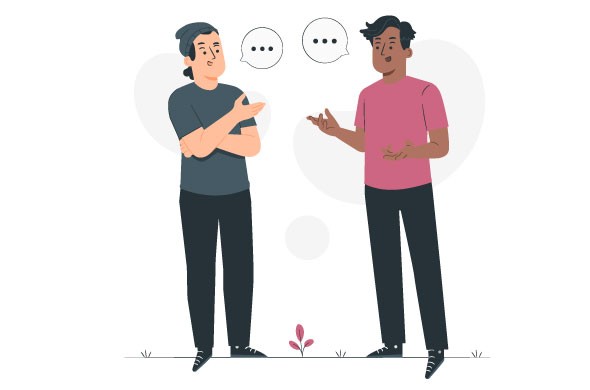 When working as an adult chat operator, you don't have to reveal your identity to your clients. You can create and embody a persona whenever you are "on".
This trait is especially appealing to those who want their privacy or who don't want to associate their name with the work.
Being an adult chat operator doesn't require high-end or heavy-duty equipment. In fact, you can even work on your phone.
A lot of companies even offer live chat operator jobs from home, helping you save on transportation and other expenses.
Potentially High Earnings
Your profit depends on how much you work. Obviously, the more you satisfy the customer, the more you will earn.
How to Become an Adult Chat Operator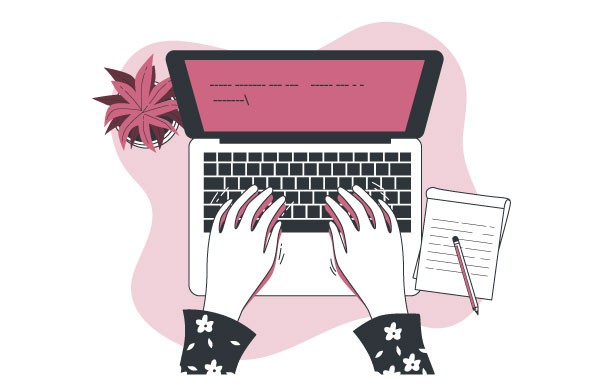 The steps to becoming an adult chat operator mostly starts within yourself. After all, can you honestly say that one suddenly wakes up and decides to be one? Highly unlikely, isn't it?
If you're looking to become a fantasy chat operator, companies often look for the following requirements:
The first and most important requirement to being an adult chat operator is that you must be at least 18 years of age. Some even up the number to 21.
As the name suggests, the chats usually contain erotic subjects. Not only is the content inappropriate for minors, but it's also against the law.
Another major requirement in an adult chat operator job is impeccable skills in the required language. It is, after all, the means of communication. You should be able to accurately shape your thoughts into words that will keep the client on the line.
Thus, you need a lot of creativity and a great grasp of the language in formulating responses. But that creativity should go hand-in-hand with the topic chosen by the user.
Besides formulating responses, you must also be creative in paraphrasing these responses. It can't be helped that you'd encounter similar questions, but that does not mean that you should copy and paste your answers.
For example, "Do you like sports?" is too general. It can be specified as "Are you a fan of basketball?" or "Are you a sporty kind of guy?"
Speed is key in text chat operator jobs. After all, it's not good to keep the client waiting. Speed also allows you to answer more chats, generating you more profits.
Some customers tend to take time in formulating a response. Sometimes, they don't even answer the question. It can be frustrating, but it's best not to take it personally. Take a deep breath and do what is appropriate for the situation.
Not every conversation will be about sex. Some users just either go off tangent or want to talk to someone. You should have the ability to shift from adult, flirty, or friendly depending on the subscriber.
Being an adult chat operator exposes you to various interests and perspectives, most of these sexual in nature. Keeping an open mind allows you to empathize with the subscribers, making formulating a response easier.
If your mind is set and the boxes are all checked, then you're ready to apply. Here are the general steps in landing fantasy chat operator jobs:
Do your research.
When looking to apply as an adult chat operator under an agency or a company, you should first do your research.
Learn about dating sites, entertainment sites, and simulation sites. Be aware of the technicalities and learn from the experiences of people in the same industry.
Next, search for reputable companies that you can apply to. Search for referrals from their current and former clients to get a feel of the company's state and working environment.
Look at their payment structure. Do you get paid per message? Bimonthly? There are even some chat operator jobs that pay weekly. Make sure that the job description is worth the pay.
Then check that agency's customer base. Do they cater to men only? Women only? A mix of both? What will you be most comfortable with? Which audience do you prefer to entertain?
Send an application.
Advertise your skills and experiences related to the job. Make sure your resume is short and straight to the point.
Pass an assessment.
Applicants usually go through an assessment that will test their skills as adult chat operators.
Once you pass and are invited for an interview, don't be afraid to ask questions. Check the company's safety measures. How do they ensure the anonymity of their workers? How do they protect them against persistent customers?
Acquire training.
Applicants usually go through a training period to learn the inner ropes of being an adult chat operator. Each company has its own methodology and tools that you will have to know and get used to.
Start chatting.
Challenges of Working as an Adult Chat Operator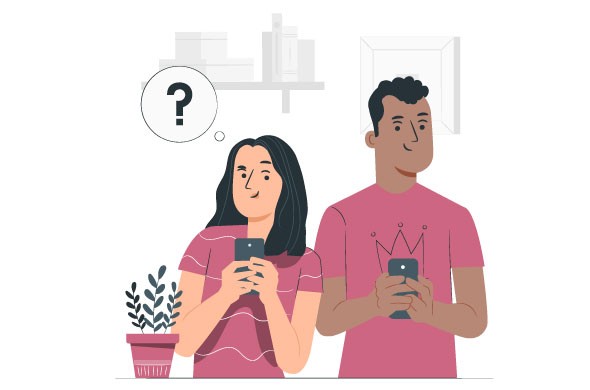 Working under an agency provides you stability and benefits. But you have to be cautious in choosing one because some take a huge cut off the commissions. This is one of the reasons for the job's high turnover rate.
Many former adult chat operators have shared their experiences with these types of agencies on the internet. According to them, they were only given a fraction of what the customers actually pay for the service.
Contrary to popular opinion, not everyone who uses adult chatrooms are creepy people. But no doubt you'll encounter some of them during the process–especially people trying to wheedle personal information out of you.
Sometimes it's not the clients' behavior, but the content of their chat that is difficult. Either it's a disturbing fetish or a really heavy subject that you are not equipped to face–anything that exceeds your boundaries.
These situations are rare when there are moderators assigned to catch these kinds of content. But for those that slipped between the cracks, you can always report it to the manager or whoever is in charge of the platform.
You never know when the next chat will be fetched so you have to be near your device most of the time. Depending on the site you use, your clients will come from different parts of the world, meaning different time zones. You'll need to be ready to answer these chats as soon as possible.
The sex industry has a lot of stigmas attached to it. Adult chat jobs aren't safe from those stereotypes and misconceptions. The stigma is the reason that anonymity is a requirement for those who are applying as sex chat operators. More often than not, they don't want their name or identity to be associated with the job.
Bolster Your Business
It's easy to get into an adult text chat operator job, however, it's not as easy as it looks. Just like any job, there is a required amount of skill in order to do the job properly. You will also have to deal with the stigma that comes with the sex industry.
It's not a career for everyone, but any adult can learn to be one. They just need to hone the needed skills in order to keep up with the load.
For business owners, finding willing and skilled fantasy chat operators is a challenge. Other times, it's not the onboarding process but the lack of resources.
To help boost your company's productivity, consider partnering with Live Chat Fairies to provide you with quality adult chat operator services. Our team of experienced agents are sure to provide the best experience for your subscribers.
Bring in an unforgettable and magical experience. Contact us!