10 Benefits of Using Live Chat for Your Business
Live chat software has been helping improve how customer service is implemented. It enables companies and even small businesses online to answer their client's inquiries in real-time. Research shows that the cost of live chat customer service is less compared to phone calls, and chat-centric features are more than just an add-on channel because of how it can increase sales.
This article will help small online retailers, business enthusiasts and even curious individuals who want to know more about live chat on website benefits in improving customer service and how a business operates as a whole.
Let's begin.
Who doesn't want convenience and assistance that's straight to the point? This is the time where everything is instant and great service is also a matter of speed. For instance, everyone wants to avail the services or goods they need as quickly as possible—whether it be fast food, same-day shipping, speedy internet connection, or speed-dating. Normally, it would take each customer about an hour or a day before they get a response to their query. The scenario holds true in most customer support channels, such as online technical support and phone call, and it is simply inconvenient.
Have you ever been asked by a customer if your website has a pop-up live-chat feature?
If so, then that is probably because there have already been some businesses that discovered the benefits of having a live chat feature on their website. The awesome factor about the benefits of having live chat on your website is it enables you to interact with your customers and listen to their feedback. Otherwise, you run the risk of losing approximately 41% of customers who expect live chat available on the business websites that they visit.
For you to understand better the benefits of having live chat in a website, check out the ten advantages enumerated below:
Convenience
You can't expect your website's visitors to read all of your articles and posts when they click on your homepage. Some of them just scroll and read the contents that are in bold letters only. One of the advantages of live chat support is your customers can ask you directly about the product that they want and the services that they need anytime and anywhere.
Outsource live chat is convenience-centric which is a great benefit as it promotes responsiveness and less queuing for customers. It functions 24/7 providing not just highly-skilled solutions but also empathetic recommendations that'll benefit everyone. This option of instant access and opportunities can have a great conversion of these visitors into regular customers.
Enhanced Customer Communication
The capability to understand what your consumer needs begets absolute satisfaction for both parties. There is happiness in addressing needs and giving expert opinion rather than receiving emails of complaint because of slow response or delayed service due to miscommunication.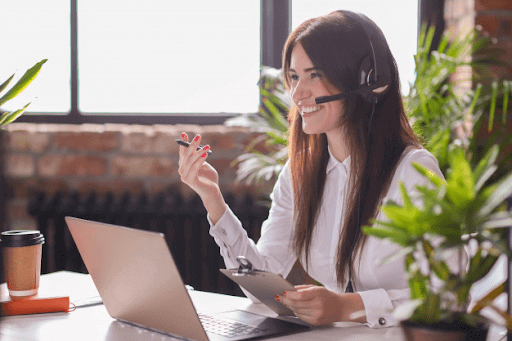 The benefits of live chat for business revolves around managing customers and expanding the capabilities of your services. If your customers can easily inquire and ask questions on your webpage, it drives them to give positive feedback, increase loyalty, and spend on your products. Limiting communication barriers is the major key to expand your business; and multilingual services is one of the perks of most instant messaging services. It reaches any consumers online around the world and ensures that there is an extensive communication satisfaction.
Speedy Transaction
The digital era is like a marathon where the fastest is the winner. Every delay is a loss, in the same manner that late responses drive away potential customers. If a customer is interested in buying a product on your e-commerce website, the amount of time it takes for you to entertain any queries they may have about your product determines whether a purchase will be made or not.
One of the advantages of using live chat support on websites is it supports the use of specific and accurate resources in capturing peoples' ideals. More so, live chat on websites benefits other communication channels by providing the option of linking and using them to highlight other customer preferences.
Live chat support benefits are flexible, you can access your customers on communication applications like email, direct messages, or even SMS without compromising professionalism and adequate response. A speedy transaction is not just about answering their questions and giving product recommendations. It is also about exhibiting genuine interest in their requests and ensuring that when customers make use of your live chat feature, the quality of assistance you deliver is worthy of their time.
Supports the Digital Era
Customer preferences change over time. Starting or operating a business the conventional way is not bad. However, it is fairly easier for customers to spend on online shops compared to buying items on physical stores. Running a business online is also a resource for a wider audience, and it also makes it easier for brands to reach different kinds of people, particularly the millennials. These audiences tend to spend more time online and are also the ones who are likely to try new apps and services available on the web. According to the CouponFollow survey, millennials make 60% of their purchases online.
The digital environment has changed both the platform of marketing as well as the behavior of customers. Live chat advantages on websites support these changes tremendously, as exhibited by a where 77% of online shoppers prefer talking to a real person first before purchasing online. Live Chat Fairies has provided multilingual services and dedicated agents that are capable of answering your inquiries 24/7.
Increases Product Marketing
One of the powerful assets of having a live chat feature is the unstoppable opportunity to promote products. While answering customer queries, you are able to collect data that you can use to push your product. It is not just time-efficient, but cost-efficient as well. Some small businesses struggle with the costs of having their brand advertised. What they do not realize is they can effortlessly boost engagement on their services with instant messaging alone; and that, it is one of the benefits of live chat for customer service teams as well because it slows down their frenzied work environments.

This particular advantage is considered a customer-friendly feature because when paired with a proper marketing strategy, you can directly influence the buying decision of your leads and customers while effectively fueling the credibility of your business.
Decreases Agent Exhaustion
To satisfy a customer, you must first be able to answer their queries and provide the appropriate services that they need. The entire feat can be quite tiring, especially if you are handling too much work and the majority of the customer's questions refer to the same idea. When the workforce for support services is lacking, there is an unavoidable moment where customer service agents experience feeling burnout. Exhaustion among support representatives can either be because of irate customers, repetitive sorting, and excess workload that's difficult to manage.
More so, live chat benefits customer service in a way that the manual workload is minimized thereby increasing the service quality.
To give the best customer service experience, Live chat support on websites offers you the advantage of automatically answering frequently asked questions (FAQs) and managing delay as you can access messaging history with previous customers. As such, you can look back on how the problem was resolved before and use it for your future reference.
Therefore, having a live chat support fortifies the live chat benefits on customer service.
Proactive Outreach
One of the benefits of having live chat on your business is the ability of the live chat support system to not only help you receive but follow customer demands as well. It is also a form of initiative to create relationships with your customers and allow them to feel more comfortable engaging with your business. A proactive approach greatly impacts every business-related situation, not just in terms of anticipating problems but also in eliminating the causes behind customer dissatisfaction and the imperfections in some of your services.
Nonetheless, the best way to do it is by engaging in a personalized talk using live chat support. Several businesses who have seen the advantages of live chat on website have shown how an engagement rate of around 7.8% takes place when a proactive approach is applied in live chat environments.
Increases Rates of Resolved Cases
Additional benefits of having live chat on website is that a live chat support system enables you to learn what the frequently asked questions of customers are, along with the type of customer service that is most suitable for your platform. The chat logs and history in live chat serve as a documentation of inquiries and answers that is useful in making your customer service system more organized and swift to execute.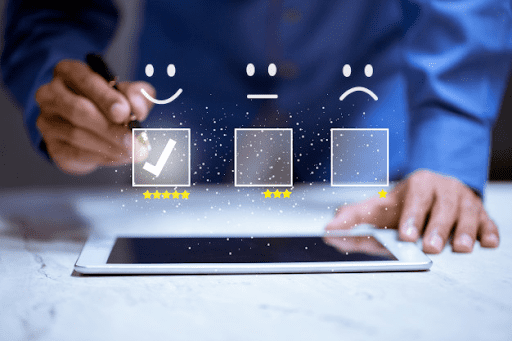 Over 50% of online shoppers are likely to return to a website that supports live chat. Around 38% of their purchases are also due to their questions and concerns resolved in real-time. Benefits of live chat for business are reducing the expenses and improving customer service.
Livechatfairies can tremendously help you in reducing the queue line of customers and increase your employees' productivity rate. Less irate customers means less stressful days. It is one of the live chat support benefits and also among the reasons why some companies have turned into digital customer services. Some of the cost-effective services you can avail include multilingual customer support, customizable chat widget, and well-trained customer support representatives who are available for outsourcing.
On-time Inventory and Analytics
If you have a live chat support system you gain a clearer outlook on which products intrigue your customers the most and which generate the least amount of interest and sales. Most live chat features come with a management section where you can access past interactions with customers, assess how your session was and measure the efficiency of your existing systems for customer service. You can gain access to all these informative data without the laborious powerpoint presentations and paperwork.
With a dependable live chat support system, the visibility of reports and analytics that will provide new strategies and monitor customer satisfaction becomes easier to attain.
More so, having robust and reliable analytics add to the many live chat advantages that diminish whatever initial disadvantages there are in a live chat environment.
Offers Customer Privacy
Aside from being an advanced form of customer service, live chat also covers built-in protection for your business and your customers. Security is one of the factors that customers look for in a website. In a live chat-enabled environment, customers are expected to just ask inquiries without the need to ask for their personal information (unless their concern requires them to provide their contact information or other personal details).
If your customers are confident to share their doubts about your product, this will increase their loyalty to yours. The system is also available for anyone, so there is no need to write formal and awkward emails just to inquire about something. Your website can be a platform for anyone, and it won't limit you to engage in a personal connection with your customers.
Conclusion
Customer service can truly be considered as the reflection of a business. Since modern-day communication has drastically changed along with customers' buying behavior, enabling a more effective way to address concerns in a quick and convenient manner is also increasing in demand. Thanks to the presence of a live chat support system, it offers businesses an innovative way of interacting with customers and delivering more personalized responses.
Online presence is one of the advantages of businesses today. The ability to address customer satisfaction and ready-to-use shortcuts are the key factors that allure people to check out your site. Live Chat Fairies offers more than an advanced customer service experience. Accessible and efficient features that help you achieve the success rate in your business are our specialty. Our services include a customizable chat widget feature that can connect you to your client through your website and third-party software compatibility. Additional features you can avail include multilingual assistance, highly trained agents and 24/7 availability to aid in your customer helpdesk service.
Learning about live chat advantages and disadvantages also helps since it helps businesses learn from past experiences and make use of the best practices to improve the business as a whole.